Text Messaging
Stay in touch, no matter the distance - effortless messaging at your fingertips! Keep your conversations alive with our reliable and easy-to-use texting platform.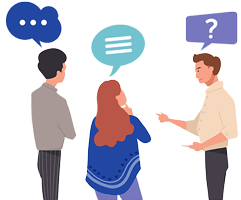 Text Messaging
Open Rate 98%
Text messaging has an open rate of over 98%, meaning almost all messages are read within minutes of being received.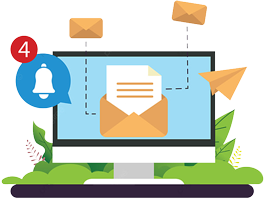 Email
Open Rate 20%
The average response time for a text message is 90 seconds, compared to 90 minutes for email.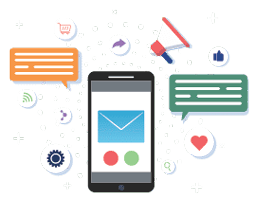 Power Of SMS
Over 5 billion people worldwide use text messaging, making it one of the most popular forms of communication.
Unlocking the Power of Text
Why Messaging is the Ultimate Communication Tool for Your Business?
Cost-Effective
Text messaging is an affordable way for businesses to reach a large number of customers at once, making it a cost-effective alternative to traditional marketing methods like print or radio advertising.
Personalized Communication
With the ability to customize messages and send personalized content, businesses can establish a more direct and meaningful connection with customers.
Improved Customer Engagement
Text messaging provides an easy and convenient way for businesses to engage with customers and build relationships over time, resulting in increased loyalty and repeat business.
Real-Time Feedback
SMS messaging allows for real-time feedback and communication, enabling businesses to quickly respond to customer inquiries and provide timely customer service.
Are you looking for a way to reach your customers quickly and effectively?
Just Schedule your meeting to learn how our platform can help you communicate with thousands of customers at once. Our team will guide you through the features and benefits of our product, as well as answer any questions you may have. Discover how easy it is to communicate with your audience through SMS/Voice/Email. Don't miss out on this opportunity to see our platform in action. Register now for our demo meeting.
Reach out to our team of experts.